Many of us believe that not many startups belong to the category of real high-tech companies. Most often we can see new mobile applications, web services or even plain clones of Western companies. But "not many" is not the same that "none". On this panel we will discuss the part of an innovative ecosystem that bets on really advanced technologies. We will talk about people who created such companies, and learn where they have gained their initial knowledge and experience. We will discuss the chances for success, and review the examples of spin-off, talk about venture infrastructure in Russia and see its readiness to support such startups effectively, will compare foreign experience with the current situation in Russia.
Another important question is how the high-tech startups plan to develop. Is there a demand for such technologies in Russia? Or do such companies prefer the foreign market? Are investors interested in supporting such companies?
All sides will be presented at the panel: growing startups, venture companies, universities, and big companies, the potential consumers of innovations. The purpose of this discussion is to better understand problems and draw up recommendations for those who plan to develop and commercialize the progressive scientific and engineering ideas.
If you have some practical experience of work in hi-tech startups in different roles please fill free to submit your talk or send us the proposal to join the panel as an expert.
Moderators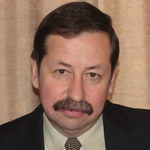 Vyacheslav Nesterov
General Manager, St.Petersburg Development Center, Dell Technologies
The Center works on Software development for the products designed and produces by EMC corporation. The main area of development is high performance systems for information storage and management. Vyacheslav joined St.Petersburg EMC center in 2008, before that he worked for Motorola software development center in St.Petersburg for about 10 years. He led development of software solutions for digital TV equipment and other products of Motorola company.
Vyacheslav Nesterov is an expert in Software development process, different methodologies and techniques in SW development.
Before coming to software industry Vyacheslav did research in Computer science and Computational mathematics, worked for institutes of Academy of Sciences, taught in universities. He has D.Sc. degree in mathematics, he is an author of more than 50 papers. Vyacheslav was graduated from St.Petersburg State University, faculty of Mathematics and Mechanics.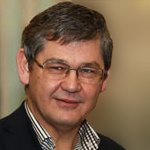 Nikolai Puntikov
President, First Line Software
Dr. Puntikov is the President of First Line Software, a global company offering broad range of software development and technology enablement services and solutions. Nikolai is a serial entrepreneur and business executive with a proven track record in building successful global organizations. He is also a committed advocate for the development of the Russian innovative ecosystem. In 2010, Nikolai co-founded the Russian Chapter of the MIT Enterprise Forum, a non-for-profit organization dedicated to promoting the growth and success of high-tech entrepreneurial ventures. Currently, he is the Chairman of CEE-SECR, the largest software engineering conference in Russia and Editor-in-chief of analytical portal Software Russia. Dr. Puntikov holds his M.S. degree from the St. Petersburg State University and a Doctorate degree from the Institute of Informatics of the Russian Academy of Sciences.
Panelists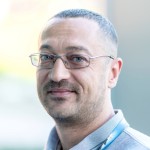 Igor Kaloshin
Founder and President, IQPlanner
Igor is highly skilled IT professional with broad 15+ years' experience including 12 years experience on top management position at Intel Corporation in Russia. Graduated from St. Petersburg State University, Mathematics and Mechanics faculty. Built impetuous professional career from junior quality assurance engineer of compact Java VM till GM of Intel Software in Russia and business angel. He is actively connected to technological IT startups from early stage of their development. Partner and co-investor of business angels club VentureClub. Graduated from 1st GVA LaunchGurus Venture Capital Academy. Mentor and investor of more than 10 startups (example of portfolio companies IQPlanner.com, VeeRoute.com, Wimarksystems.com, Panorics.com).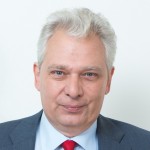 Igor Agamirzyan
Vice-President, National Research University Higher School of Economics
Igor Rubenovich Agamirzian was born on 21 March 1957.
In 1979 he graduated from the department of mathematics and mechanics of Leningrad State University, specialty "Applied mathematics" at the chair of software of computers.
Igor Agamirzian – Leading expert in the field of computer and information technologies, venture investments and innovation-technological business.
For many years Igor Agamirzyan enters the ratings of the Russian managers of the computer business ("DATOR Top100" 1994 – 1998, "international Computer Club" – 1997).
In 2002 entered the "TOP 100 Russian IT-industry" according to the newspaper "Kommersant".
In 2007 was included in the list of "top 100 Best managers of St. Petersburg; in the 2010, 2012 and 2013 was in the Top 10 managers in the financial sector of the joint Association of managers of Russia (AMR) and Kommersant newspaper's "Top-1000 Russian managers".
He has published more than 25 papers on the theory of programming, a number of articles on the information society and computer business, on the concept of "electronic government".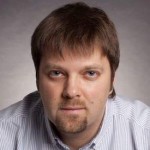 Rodion Kertling
Founder & CEO, InfoWings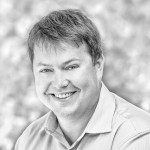 Pavel Bogdanov
General Partner, Almaz Capital
Pavel (Pasha) Bogdanov is a general partner at Almaz Capital. His interests span software, gaming, and the Internet. He led deal execution for Jelastic, Parallels, Acumatica, Alawar, and other Almaz companies. Pasha is currently on the boards of Alawar Entertainment, AlterGeo, Flirtic and Nival. He helps portfolio companies with strategy, fundraising, and recruitment.
Pasha was the head of the company selection committee for the 2009 Russian Tech Tour. Prior to joining Almaz Capital, Pasha was a partner at Russian Technologies (RT), an early-stage venture capital fund in Moscow. At RT, he managed ten of its portfolio companies and also led an investment into CIP, the leading Russian 3D cartography operator.
In 2005, he was recruited to Sistema Telecom. As Investment Director, Pasha arranged $2 billion of debt and equity financings for a number of Sistema's portfolio companies. He was a member of the IPO team for Comstar-UTS (LON: CMST) and participated in and led the acquisitions of several regional fixed-line operators. Pasha led Sistema's investment into Wavecrest, a wholesale telephony operator in the UK, and later negotiated the sale of Wavecrest to MTT. He participated in the investment committees of Comstar-UTS and MTS (NYSE: MBT), and also developed Sistema's WiMax strategy and its relationships with regulators outside of Russia, and participated in a telecommunications operator auction in Turkey.
In 2002, Pasha joined KLA-Tencor, the leading semiconductor yield management company, as a Systems Design Engineer in Silicon Valley. Prior to KLA, he worked as a graduate research associate and post-doctoral fellow at Stanford University and Lawrence Berkeley National Lab (LBNL) at the University of California, Berkeley. His research was published in leading scientific journals, including Science, Nature, and Physical Review Letters. In 2003, he was part of the team that put together the first US-Russia Technology Symposium at Stanford, which brought together US and Russian venture capitalists and Russian technology companies.
Pasha earned a PhD from Stanford University, an MBA from INSEAD in Fontainebleau, France; and a BS from the Moscow Institute of Physics and Technology, Moscow, Russia.