Moderator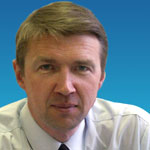 Valentin Makarov
President, RUSSOFT
Valentin Makarov was born in April 16, 1955 in Leningrad (now St. Petersburg), Russia.
He graduated from Leningrad Aircraft Instrumentation Institute (now State University of Space Instruments, St.-Petersburg) in 1978 and had been working in Defense industry until 1985. In 1993 he attended courses of Manchester Business School and in 2000—courses of Diplomatic Academy of Russia.
Since 1985 and until 2000 Valentin Makarov devoted his life and energy to extending economic and cultural ties of St. Petersburg and Russia within the country and overseas, while working in the Leningrad Polytechnic University, then in the Permanent Delegation of Russian Federation to UNESCO, in the "Association of Free Economic zones of St.-Petersburg" and finally as the deputy chairman of the Committee of External Relations of Administration of St.-Petersburg.
In 1999 he was elected the president of the "St Petersburg Consortium «Fort Ross» IT services", then after amalgamation with the National Software Development Association in May 2004 he became president of the united "RUSSOFT Association", which is the unique voice of the software development industry in Russia.
Valentin Makarov got significant experience of lobbying interests of the industry in the State of Russian Federation. He had been also involved in conducting Nation-wide market studies and organizing marketing activities of RUSSOFT in Russia and abroad (Russian IT-Seasons, Road-shows, ROSS Forum, etc.). He was also representing APKIT (Russian IT&Computer Association) in WITSA in 2002–2007.
Panelists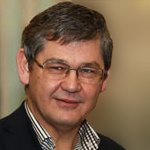 Nikolai Puntikov
President, First Line Software
Dr. Puntikov is the President of First Line Software, a global company offering broad range of software development and technology enablement services and solutions. Nikolai is a serial entrepreneur and business executive with a proven track record in building successful global organizations. He is also a committed advocate for the development of the Russian innovative ecosystem. In 2010, Nikolai co-founded the Russian Chapter of the MIT Enterprise Forum, a non-for-profit organization dedicated to promoting the growth and success of high-tech entrepreneurial ventures. Currently, he is the Chairman of CEE-SECR, the largest software engineering conference in Russia and Editor-in-chief of analytical portal Software Russia. Dr. Puntikov holds his M.S. degree from the St. Petersburg State University and a Doctorate degree from the Institute of Informatics of the Russian Academy of Sciences.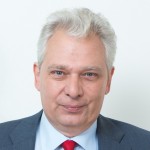 Igor Agamirzyan
Vice-President, National Research University Higher School of Economics
Igor Rubenovich Agamirzian was born on 21 March 1957.
In 1979 he graduated from the department of mathematics and mechanics of Leningrad State University, specialty "Applied mathematics" at the chair of software of computers.
Igor Agamirzian – Leading expert in the field of computer and information technologies, venture investments and innovation-technological business.
For many years Igor Agamirzyan enters the ratings of the Russian managers of the computer business ("DATOR Top100" 1994 – 1998, "international Computer Club" – 1997).
In 2002 entered the "TOP 100 Russian IT-industry" according to the newspaper "Kommersant".
In 2007 was included in the list of "top 100 Best managers of St. Petersburg; in the 2010, 2012 and 2013 was in the Top 10 managers in the financial sector of the joint Association of managers of Russia (AMR) and Kommersant newspaper's "Top-1000 Russian managers".
He has published more than 25 papers on the theory of programming, a number of articles on the information society and computer business, on the concept of "electronic government".
Eugene Kovnir
Deputy Director, Strategic Initiatives Agency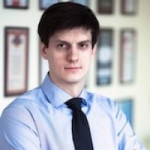 Dmitry Dyrmovsky
CEO, STC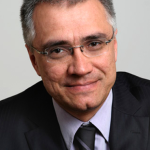 Tagir Yapparov
Chairman of the Board, I.T. Co.
Mr. Yapparov was born in 1963 in Ufa (Bashkortostan). In 1986 he graduated from the school of Physics at Moscow State University, and in 1989 he completed his Ph.D. at the faculty of Computational Mathematics and Cybernetics.
In November 1990, he founded I.T. Co. with his former university classmate Igor Kasimov. Today I.T. Co. is regarded as Russia's leading systems integrator. As a good example of a successful, steadily developing Russian company, I.T. Co. offers the complete range of services in the development of corporate information systems and their support over their entire life-cycle.
According to various ratings, Tagir Yapparov is among the best managers in the entire Russian IT industry. In 2010, the Kommersant newspaper ranked him seventh in its listing of top information technologies managers.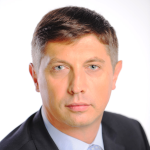 Alexander Egorov
CEO, Reksoft
Alexander Egorov was born 1969 in Leningrad, USSR and co-founded Reksoft in 1991 while studying in St.Petersburg State University of Aerospace Instrumentation. Alexander holds Master Degree in CAD/CAM from St-Petersburg University of Aerospace Instrumentation (1993) and MBA from the Stockholm School of Economics (2004).
Under Alexander's leadership Reksoft evolved from an IT start-up into one of the leading players on the Russian software engineering market, serving both international and domestic customers. Along with its core business as an IT solutions and services company, Reksoft has served as business incubator and venture launchpad for a number of high-tech companies with a current combined turnover of more than $500 mln. Among them are: largest Russian online retailer Ozon, country's leading Internet payment gateway, Assist, telecom OSS/BSS product developer Barsum, IT consulting companies Technoserv Consulting and Edelink.
As business angel Alexander also continues to support ventures in field of IT/Internet and sits on the board of directors of several international projects.