The device mesh creates the foundation for a new continuous and ambient user experience. Immersive environments delivering augmented and virtual reality hold significant potential but are only one aspect of the experience. The ambient user experience preserves continuity across boundaries of device mesh, time and space. The experience seamlessly flows across a shifting set of devices and interaction channels blending physical, virtual and electronic environment as the user moves from one place to another.
The device mesh refers to an expanding set of endpoints people use to access applications and information or interact with people, social communities, governments and businesses. The device mesh includes mobile devices, wearable, consumer and home electronic devices, automotive devices and environmental devices — such as sensors in the Internet of Things (IoT).
"In the postmobile world the focus shifts to the mobile user who is surrounded by a mesh of devices extending well beyond traditional mobile devices," said Mr. Cearley.
While devices are increasingly connected to back-end systems through various networks, they have often operated in isolation from one another. As the device mesh evolves, we expect connection models to expand and greater cooperative interaction between devices to emerge.
Related submissions
Topic Supervisors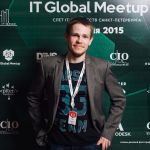 Nikita Efimov
Lead UX architect, New Cloud Technologies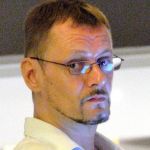 Vladimir Tomberg
Senior Research Fellow, Tallinn University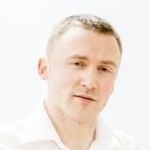 Yuri Vedenin
Managing Director, UXpresso