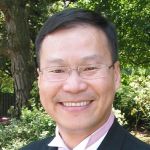 VP Research and Development, Codeplay Software

Michael Wong is the Vice President of Research and Development at Codeplay Software, Director and VP of ISOCPP.org, a senior member of the C++ Standards Committee with 15 years of experience and Vice-Chair of Programming Languages for Canada's Standard Council. He is the Head of Delegation for Canada to the C++ Standard Committee and the past CEO of OpenMP. Previously Michael was the Senior…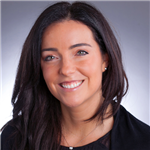 VP Technology Strategy, MapR
Crystal Valentine is Vice President of Technology Strategy at MapR, a Silicon Valley-based big data company. She has an extensive background in big data research and practice. Before joining MapR, she was a professor of computer science at Amherst College. She is the author of several academic publications in the areas of algorithms, high-performance computing, and computational biology and holds a patent for Extreme Virtual Memory.
As a former consultant at Ab Initio Software…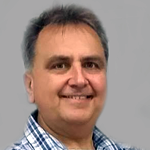 Senior Hardware Design Engineer in MIPS I6400 microprocessor development team
My career started during the Soviet times. When I was a student at Phystech I participated in the development of a C-compiler for a computer called Elektronika SS BIS, which was an equivalent of the famous supercomputer Cray-1. I then moved to the Silicon Valley, started working in Electronic Design Automation (EDA) industry and eventually became a founder of a startup company called C Level Design. Our company got an investment from Intel Capital and our customers included Hitachi and…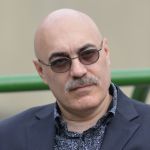 President, TechInvestLab
No translation yet, sorry.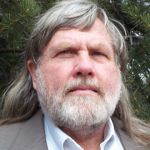 Mentor, author, Transcendence Corporation
Dr. West has been involved in software development since the term 'software engineering' was first coined. He is a noted expert in Object technology and Agile methodology. He an author of two books (Object Thinking and Design Thinking) and scores of papers on software development. He has spoken at numerous…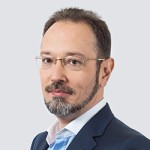 Acting CEO, Russian Venture Company
Evgeny Kuznetsov is a professional in the field of strategic development and public affairs. In 2001–2002, he worked for the The Center for Strategic Research "North-West" Foundation. He was a co-author of one of the first comprehensive development strategies – Development Strategy for North-West. From 2002 to 2007, he worked at Imageland Edelman PR Agency where he was engaged in various activities in the field of public projects, in development of efficient public-private interaction…