Amongst IT companies and project teams, in today's world of software development, preference is being given ever more often to Agile methodologies of achieving visibility and transparency in software development and testing processes, improving their efficiency, and reducing project risks, which, as a result, yield a positive effect on the quality of the product. When applying Agile methodologies while working on projects, particularly for public sector customers, one must be prepared for unexpected challenges in forming the interaction of development and testing teams within the bounds of a project. In my report, listeners will get to find out how the paths for the solution of this specific problem, as well as others, were found in practice and how, considering all of the particularities in working with the public sector, to properly organize and stamp out a huge product's the development and testing process.
Alexandyr Kutsan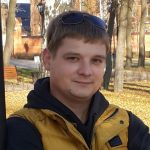 QA engineer, Reksoft
I graduated The Military Space Academy in the Name of A.F. Mozhaysky in Saint Petersburg, "Modeling the Efficiency of the Application of Space Systems" Department. I have been in testing since the year 2012. During the years of my work I have participated in the testing and analytics of various public sector projects.