This presentation is about practices that were developed in Oracle to improve automatic validation and generation of REST API documentation. These practices leads to significant improvement of documentation quality and allowed to introduce automatic sanity testing for REST API.
Target audience for this presentation are engineers, involved in development of high-scale enterprise solutions, both, at the engineering and QA ends.
Required knowledge level – average.
Ivan Perl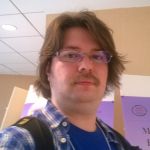 Principal Member of Technical Stuff, Oracle
PhD in Computer Science. For more than ten years has been working in software development industry in Motorola and later in Oracle. Recent four years of engineering career were dedicated to design and development of high-scale enterprise solutions related to the Internet of Things (IoT).
Graduated Saint-Petersburg University of Fine Mechanics and Optics, now known as ITMO University (2009 Master degree, 2012 – PhD). Focusing on research in applied mathematics and mathematic modelling. Key research projects topics are high-efficient remote Earth sensing (RES) and efficient cloud-based system dynamics modelling (sdCloud project).