Stream API became available in light of the arrival of Java 8 several years ago. Over this time, various stereotypes have emerged pertaining to Stream API. In this report, I will try to destroy some of those myths and help the developers to choose the "bright side".
Zurab Beliy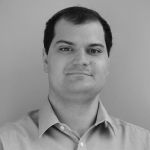 Software developer, Reksoft
I'm a software engineer at Reksoft. Graduated Voronezh State University, Computer Science Department and Department of Mathematics. I've been doing Java development for over 6 years. I mostly deal in full stack web development.