We will present a Virtuozzo approach for fast creation of containers (lightweight virtual environments) with preinstalled Linux distribution and custom set of applications. The approach uses modified package managers of target distributions to create cache images with file systems (which are used as a basis for new containers) and to manage installed software in already deployed containers. In this talk we will discuss advantages and limitations of this technique with respect to other solutions such as Docker or LXC templates.
The talk is targeted at engineers working at containerized solutions as well as container users such as hosting providers.
Denis Silakov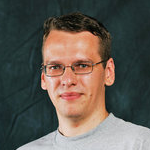 Senior Software Architect, Virtuozzo
Ph.D, Senior Software Architect, Virtuozzo, associated professor at Higher School of Economics.
Now Denis is working on automation of distribution development in Virtuozzo – in particular, he is responsible for tasks concerning package build, repository management and preparation of container templates for different Linux distributions.
Member of the Linux Standard Base (LSB) Workgroup of the Linux Foundation consortium developing LSB and FHS (Filesystem Hierarchy Standard) specifications. In 2006–2010, Denis was a lead developer of the LSB Infrastructure Program that was run under a contract between The Linux Foundation and ISPRAS. In 2009–2014, volunteered for mentoring Google Summer of Code projects for the Linux Foundation.
In 2011-2015 was a Sr. Software Architect at ROSA Company responsible for automating developing of ROSA Desktop distribution series.