Key success factor for almost every project — is the ability to solve issues and raise process quality. In this talk I'll cover the most common issues that project managers have to solve. Mainly due to regular escalations from test team. Based on personal experience I'm going to show how different problems may be solved with quite modest efforts and process optimization. Talk is aimed on advanced audience.
Nikita Syskov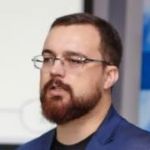 QA Delivery manager, EPAM Systems
Almost 10 years in testing. Started as junior engineer and now act as testing manger for a big account with 100+ test engineers in several project teams. 2 yeras in corporate education program, 200+ trainings around the globe. Created and managed big distributed teams, built test process from scratch with 3rd party vendors involvement, actively involved into hiring and teams construction.