Development of embedded systems is an attempt to solve a task of some domain on the heterogeneous hardware, which is not easy to program. This complicated process involves many professionals: domain experts, programmers and hardware specialists.
We will introduce to you a boom technology, which goal is to make easier the development process of embedded systems. For each workflow participant the technology provides an opportunity to work on their own abstraction level and at the same time to stay within the same solution.
This topic would be interesting for specialists in the field of embedded system: domain specialists (e.g. image recognition), embedded software developers, integrators.
Our goal is to highlight the problematic issues of embedded software development process for heterogeneous many cores systems and to propose ways to solve them by using the proposed technology and tools.
The level of audience skills: middle.
Boris Sedov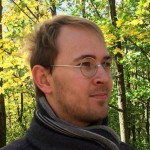 Researcher, Saint Petersburg State University of Aerospace Instrumentation
In 2011 graduated Saint Petersburg State University of Aerospace Instrumentation with a Master degree in embedded systems.
In the course of study, I started to work in the Institute of high-performance computer and network technologies. Participated in projects with such companies as Intel and ELVEES.
I am taking part in the project focused on technology and tools for embedded systems development for various domains.
Fields of interest: visual programming, UX, domain specific languages.