It seems that traditional "ecosystem" model of creation, distribution and update of mobile apps begins to exhaust itself. Voices of critics of traditional mobile apps are getting louder. Chatbots within messengers, that are getting very popiular during last time, are considered as one of possible
alternatives. Are there other alternative approaches? What should be the major requirements for new generation of mobile apps? What are the prospects of the new approach for business?
The report is intended for wide range of specialists and experts who are interested in new mobile industry development trends.
Valentin Onossovsky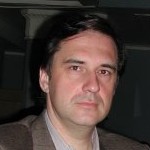 CEO, UbiqMobile