One of the problems we faced when launching machine learning was difference in expertise. IT people are usually good at math and technology, business people normally deal with its outcomes and processes, but the key to success is in collaboration of these two areas.
I'm going to talk about our experience in pushing machine learning to business users and made it everyday technology: approaches, pitfalls, some issues and solutions, and tecnical side of a problem.
Evgeny Vinogradov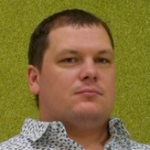 Head of BI Development, Yandex.Money
Graduate of Applied Mathematics Department of Saint-Petersburg State University, PhD. Last 17 year spend in IT development in different areas – from CAD systems in oursourcing companies till military factories. In 2003 join Yandex.Money team, where is responsible for BI, anti-fraud systems development, payment standards, and other type of activities.