These days many developers and DBAs have to deal with multiple databases. Knowing strengths and weaknesses of each database product becomes an increasingly important skill.
In the web market there is a lot of interest in comparative analysis of the two most popular open source databases: MySQL and PostgreSQL. The PostgreSQL community shows an estimable activity to highlight PostgreSQL's strength and MySQL's weaknesses.
In this talk we will discuss the other side of the coin: we will talk about MySQL's strengths and its features that allow it to power the most scalable and highly loaded internet projects, as well as specifics of each particular project when one has to choose between MySQL and PostgreSQL.
Aleksei Kopytov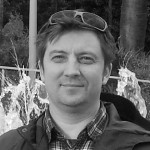 Expert Software Engineer, Auriga