Practical experience with blockchain in the financial industry.Implementing specific proof-of-concept prototype electronic voting securities holders system. Proof of unexpected disadvantages and implicit advantages by the example of one of the first implementations in Russia. Recommendations for the industry.
The report is designed for professionals and IT managers who are interested in practical experience with various blockchain platforms and technological features of applications in the financial sector (from scalability to legal problems with the requirements of government hash standards).
It is useful for understanding the current level of blockchain technology from a technical point of view.
Additional points of use are knowledge about selection of the use cases, which do not need blockchain, and those in which it brings clear benefits and tricks and hacks about testing and verification of blockchain systems.
I have just small experience of public reports about distibuted systems and blockchain – SYRCODIS'2004, ADBIS'2005,Bitcoinconf and World Forum of Exchanges'2016
Alexander Yakovlev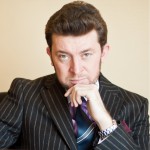 Head of decentralized solutions direction, National Settlement Depository
Graduated from the Mathematics and Mechanics Faculty of St. Petersburg State University. Was actively involved in the activities of a database theory group lead by Boris Novikov. Published in Springer LNCS.
Participated in the creation and development of several technology start-up companies.
Came to work at National Securities Depository in 2015.
Responsibilities include the study of possibilities of application of modern technologies to improve the quality of products and services provided.
Member of architect workgroup in Hyperldeger project.