In our presentation we'll talk about the difficulties which appeared in project-oriented approach of universities-business collaboration. We'll show how Open source projects help to struggle with these difficulties and as an example, we'll demonstrate how an Open Source project in 6 months delivered benefits both for a university and a company.
Victoria Cherkalova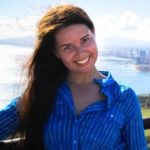 Senior Software Engineer, Team Lead, Dell Technologies
Born and lives in Saint-Petersburg, graduated Saint-Petersburg State Polytechnical University with major in Software Engineering.
In role of Senior Software Developer in EMC Victoria has deep knowledge of cluster managers, operation systems and virtualization. She also works with GUI development and automated testing.
In 5 years in EMC Victoria has gone from intern to Senior Software Engineer and team lead.