In 2016 Gartner Inc. predicted that the demand for Citizen Data Scientists will increase five times more quickly than the demand for Data Scientists. Author will consider an educational project, which lies in line with the concept of Citizen Science and Data Science. The report will also address the basic principles of Citizen Science, oriented for use in Open Data projects.
Irina Radchenko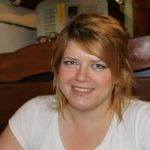 Associate Professor, ITMO University
She works as Associate Professor at ITMO University (St.Petersburg).
She is main coordinator of Open Knowledge International – Russia (http://ru.okfn.org/), as well as a founder of 'ODI – St.Petersburg' Comm Link, included in the global expert network of Open Data Institute (http://stpetersburg.theodi.org/).