This paper summarizes the progress of the online education for the recent 15 years. The trends detected include multi-source courseware, massive education, intensive analytics, professional marketing and high portability, to name a few. Since our experience in the online education is over a decade, it makes sense to analyze how the technological progress and market pace changed the appearance and lifecycle of the online courses. We analyze the key factors that influence the learning process, make early conclusions and discuss perspectives of the rapidly emerging massive online courses.
Sergey Zykov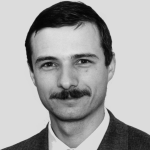 Associate Professor, National Research University Higher School of Economics
Sergey V. Zykov is an Associate Professor at the National Research University – Higher School of Economics, Moscow, Russia. He has completed his Ph.D. thesis on ERP software systems implementation methodology in 2000. Sergey is also an Associate Professor at the National Research University – Moscow Engineering Physics Institute. He has eleven years with ITERA Oil and Gas Group of Companies, including Vice-CIO and Enterprise Portal Manager positions. Sergey is the author of five books on enterprise software development, he has also published over 50 papers in proceedings. He has authored over a dozen online courses including 6 MOOCs for Coursera and edX.