Text mining in the process of software acceptance testing – what can we find and where?
What we have learned from the text descriptions in our information system.
How to extract knowledge and use it in practice.
The most interesting ways of development of such systems.
Ivan Pankov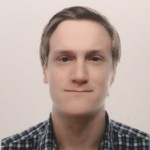 Business Intelligence Manager, Kaspersky Lab
Ivan manages projects aimed to development and improvements of processes and tools within Business Quality Control Unit in Kaspersky Lab, ensures analytical support of monitoring and reporting, developes new directions of data analysis.
In background:
development of decision support system
automatization of the analysis of advertising companies
working with social graphs
development of recommendations system
analyst at Lamoda company