Tips and Tricks Shared by A U.S. and Russian Lawyer
1. Naming IT company or product. How to pick a name that will help you sell your product, and yet be legally protectable and defensible. What you should not do in naming (branding). The risks of choosing a name that connects your product with a well-known platform or brand by making the well-known brand to be part of your brand.
2. Choosing a legal and factual home (jurisdiction) for your company. Different issues: forming your company under Russian law or in a foreign jurisdiction and to have your name connected with Russia. A common sense rule when you create and sign forming corporate documents. For branding (naming), do you really want to hide your Russkieness? Can you actually hide it? Factors to consider in branding: what international market you are selling your product or providing your service to; who the targeted audience is in that market: their age, professional, educational and social demographics. Perhaps you want to have the right mix of Russian roots and global perspective.
3. Name (brand) is a living organism. Looking at the life of a brand: from creation to acquiring trademark (legal) rights in it, to solidifying and strengthening it. What you need to do to prevent the brand from stealing by your competitors (copycats) or killing it by your customers and general public through your own success. What Russian brand owners usually get wrong and what they (occasionally) get right.
This presentation will help business owners, executives, top and mid-level managers of IT companies to understand the branding and some other aspects of doing business from a legal and intellectual property (IP) perspective. The presentation will also be helpful to creative folks such as PR, marketing and advertising agencies. I will avoid boring you with reciting statutory definitions and excerpts from laws, but rather focus on real-life examples and cases. I will dispel many myths shared not only by Russian IT folks, but also by business folks in the West.
Maxim A. Voltchenko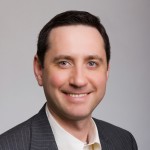 Special Counsel, Duane Morris LLP
Intellectual Property Attorney and Trusted Business Advisor, Special Counsel at International US-based law firm Duane Morris LLP. Mr. Voltchenko helps established and start-up companies and entrepreneurs register and enforce their Intellectual Property (IP) including trademarks (brand names), patents and copyrights in the United States, European Union, Russia, China and worldwide.
As a dual-qualified Russian and American lawyer, Mr. Voltchenko guides Russian and other businesses through an ever-changing U.S. legal system. He helps create a sound business and investment strategy to help them enter U.S. markets, counsels on the developing, prioritizing and protecting of the IP portfolio, guides foreign (non-U.S.) executives and employees through the visa process, ensuring that corporate representatives can enter the U.S. to conduct business.
Maxim has almost two decades of litigation, transactional and counseling experience, both in U.S. and Russia. If a legal problem or dispute arises, Maxim is a problem solver. With deep knowledge of both legal systems (Russian and U.S.), he helps clients find most practical and efficient solutions, both through negotiations and in court, if necessary.
One of the biggest advantages to working with Mr. Voltchenko is his network of professionals around the United States, both inside Duane Morris (with its 700+ lawyers and professionals) and outside, and in Russia. Through carefully cultivated relationships, both professional and personal, Mr. Voltchenko is able to extend the reach for his Russia-based clients, helping to lower costs and reach important economic, legal and business goals in the U.S. market.
Mr. Voltchenko is a graduate of Rutgers University School of Law (J.D. 2005) and Temple University School of Law (LL.M., 1997), Central European University in Budapest, Hungary (Master's Degree in International Business Law, 1996) and Tomsk State University in Russia (LL.B., 1993). He is licensed to practice law in Russia, New York and Pennsylvania.